Jan 21,2019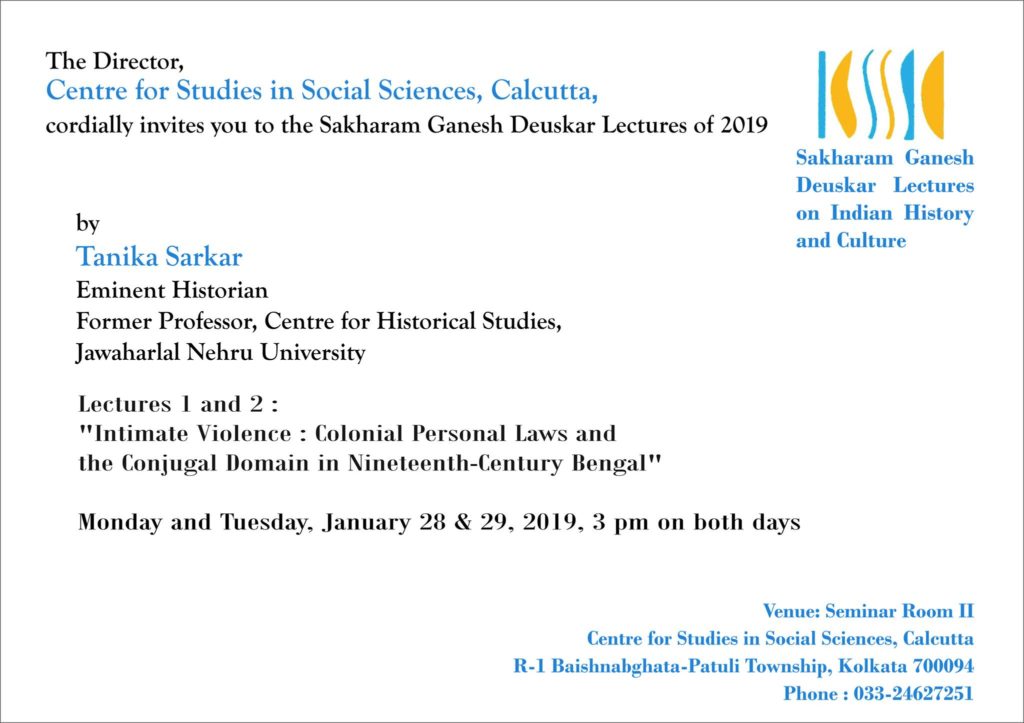 The Director,
Centre for Studies in Social Sciences, Calcutta invites you to the Sakharam Ganesh Deuskar Lecture 2019.
The lecture will be delivered by Tanika Sarkar, eminent historian, former Professor, Centre for Historical Studies, Jawaharlal Nehru University.
Lectures 1 and 2: "Intimate Violence: Colonial Personal Laws and the Conjugal Domain in Nineteenth Century Bengal"
Date: January 28 & 29, 2019. (Monday &Tuesday)
Time: 3 PM onwards
Venue: Seminar room II, Centre for Studies in Social Sciences, Calcutta
R-1 Baishnabghata Patuli Township, Kolkata 700094